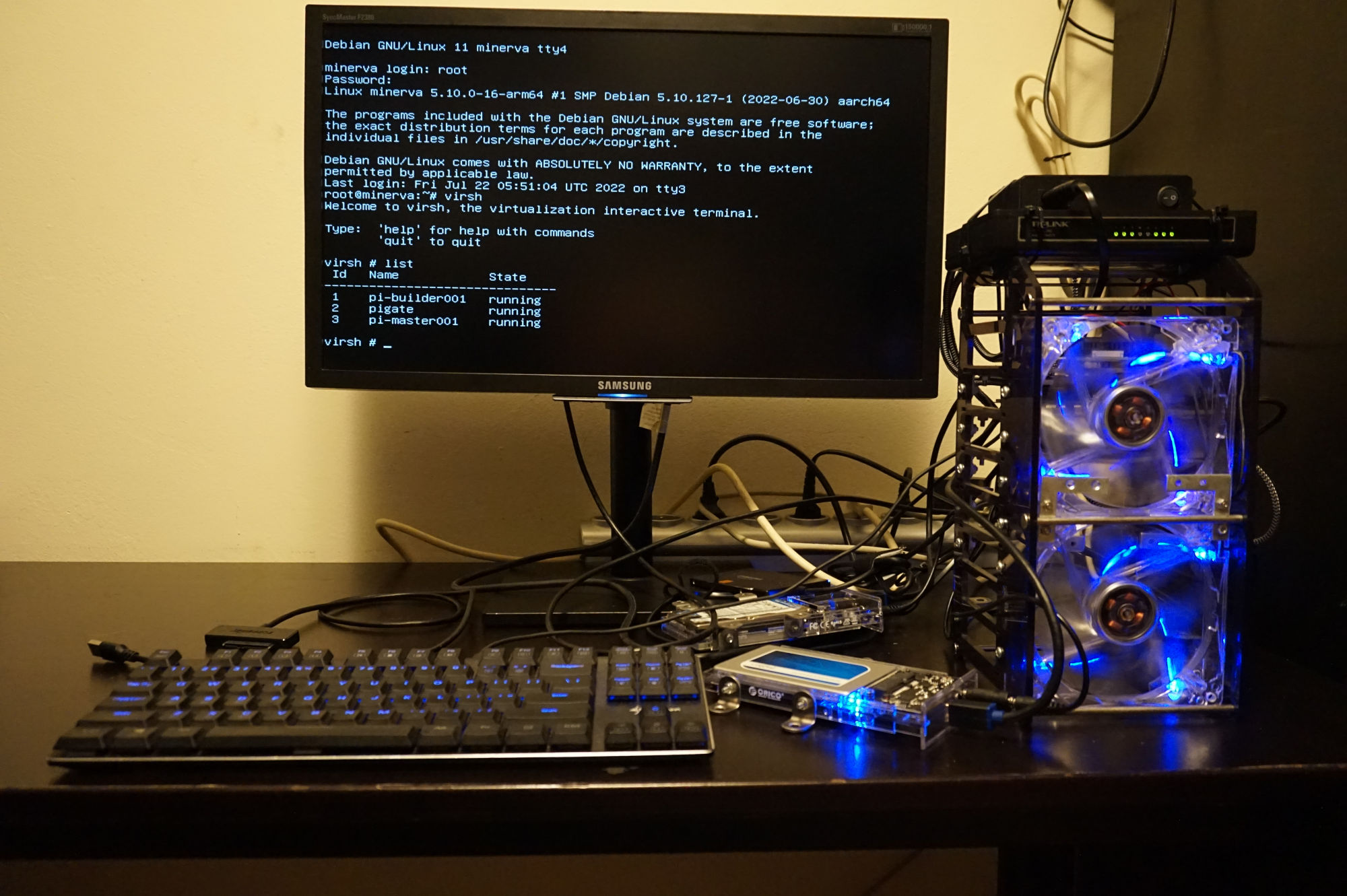 In my last blog post, we set up Debian bullseye with full disk encryption on a Raspberry PI 4.
I use 3 three Raspberry PI's to run K3s and a few FreeBSD virtual machines. For the FreeBSD virtual machines I still use QEMU: https://stafwag.github.io/blog/blog/2021/03/14/howto_run_freebsd_as_vm_on_pi/, I still need to test if we can use KVM/libvirt with the UEFI improvements in FreeBSD 13.1. But that might be another blog post :-)
As need I the same installation at least three times, I decided to create a "golden image" with the most important tools.
Read more...
---