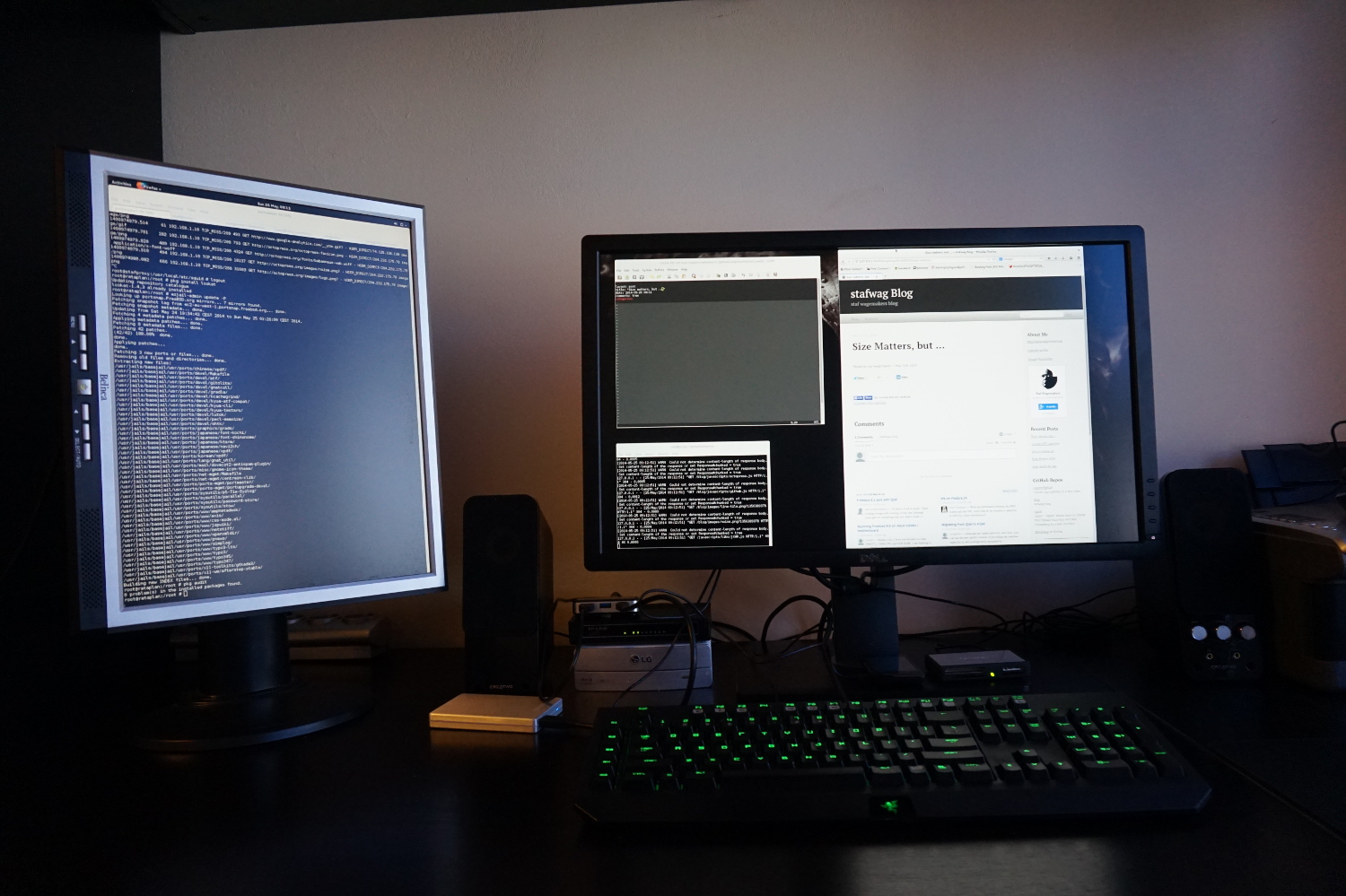 Size matters, but … resolution and image quality are as import.
Since I was diagnosed with diabetes I have eyes issues things are getting better recently but I still needs glasses for reading etc.
My "no smoking" Piggy Bank was fat enough for some "eye candy". I bought a Dell UltraSharp U2713HM a 27 inch WQHD (2560x1440) IPS display.
Compared to the others screens I used to work with the image quality is amazing and the higher resolution give so much more space.